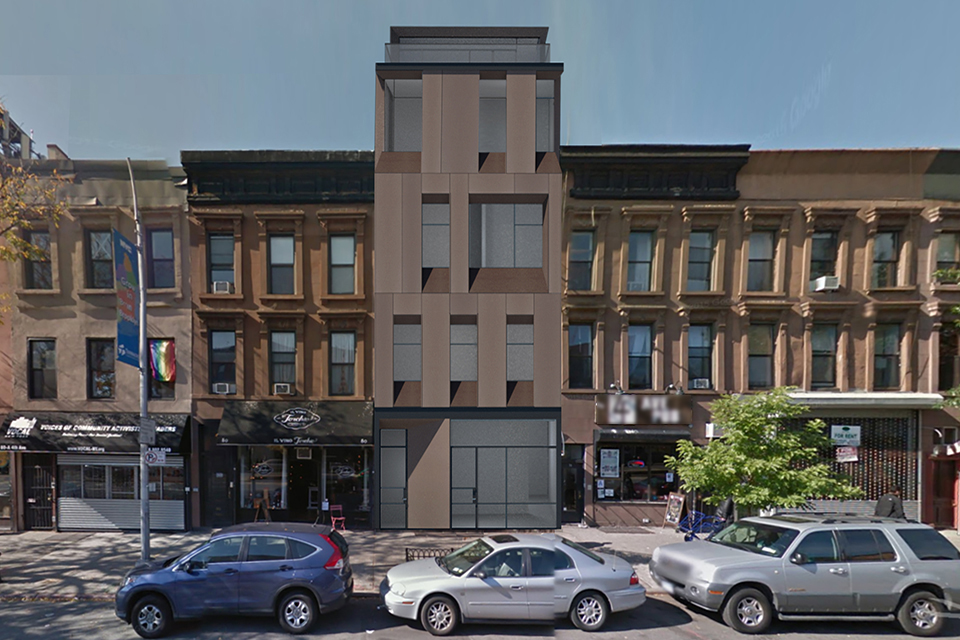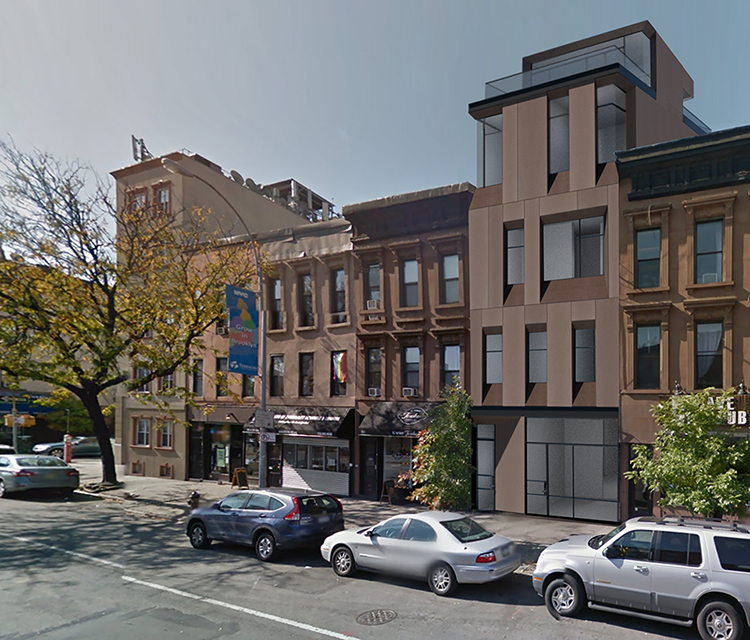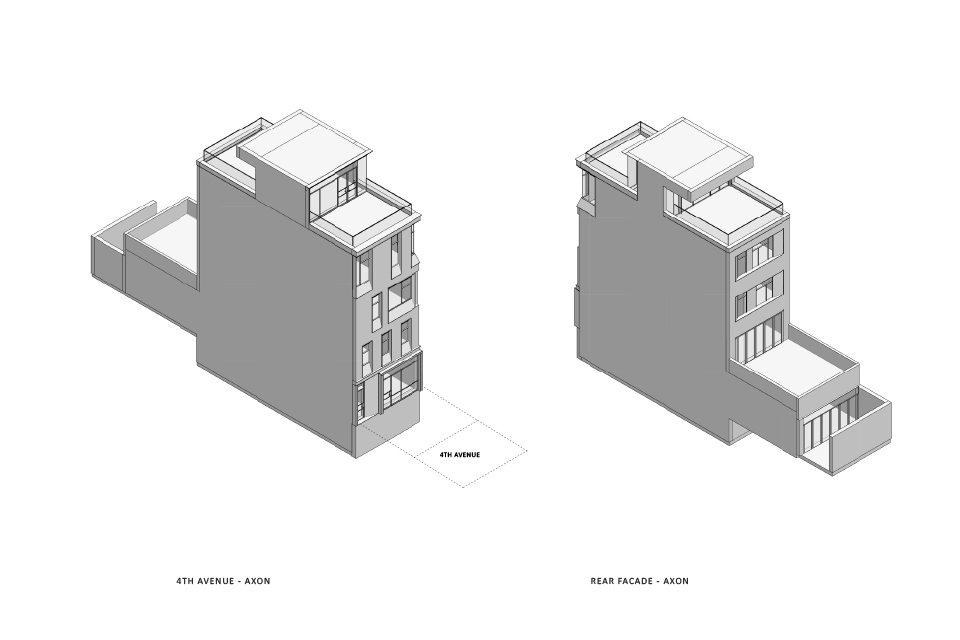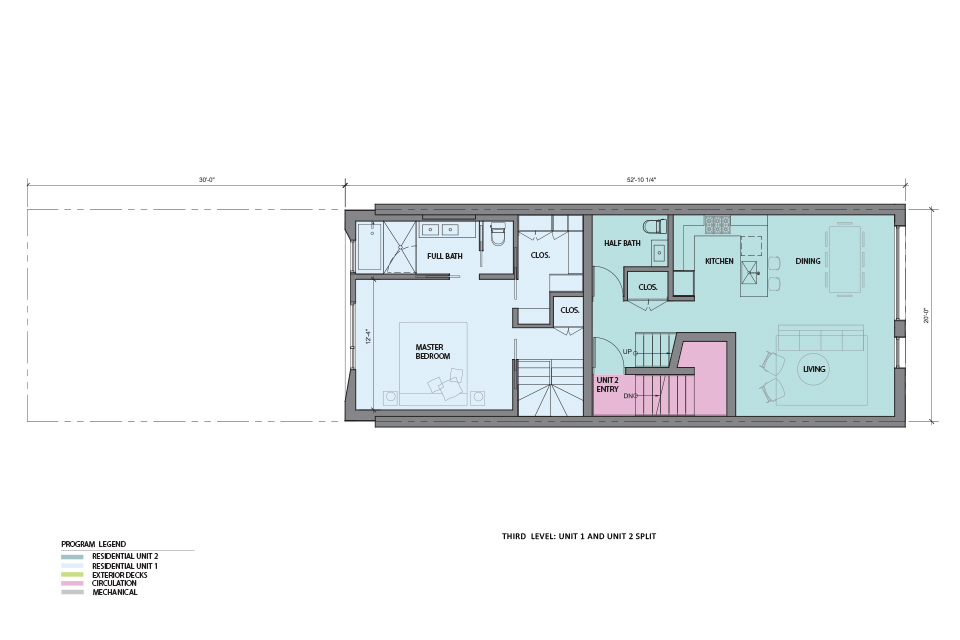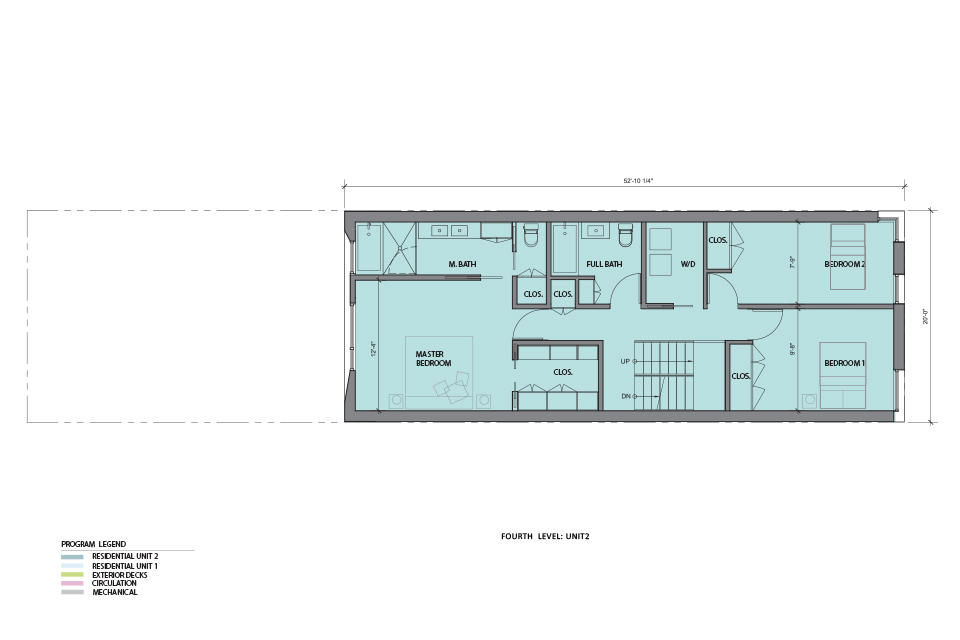 4th avenue development
brooklyn, NY
The project includes the renovation and addition of a mixed use building along 4th avenue in Brooklyn. The original building had been neglected and partially abandoned creating the need for full gut renovation, structural and mechanical upgrade, and replacement of the facade.
The original 3 story configuration consisted of 2 residential full floor units and a ground floor commercial space and cellar. Our design extended the ground floor commercial space as well as added an additional floor and penthouse vertically to create 2 large duplex units. The layout is configured as two interlocking duplex units allowing each to have a full floor and second half floor of living space. Both units are designed to include indoor/outdoor living space, with first unit having a outdoor patio space with a full wall glass opening directly from the living space, and the second unit includes two private roof top decks. The front and rear facades are to be replaced with larger openings and clad in fiber cement panels that provide a modern interpretation of the brownstone facades on the block.